🎉😲Only Today the Special Offers😍👇👇
🔥🔥880 sold in the last 24 hours! Only 100 pieces are left for a limited time.🔥🔥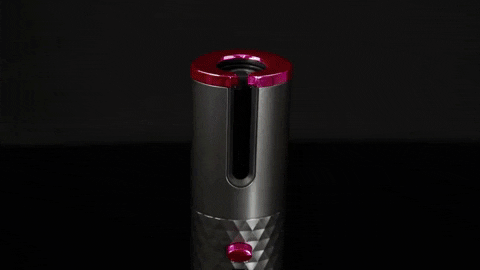 Auto-Rotating Cordless Ceramic Hair Curler, Multifunctional Automatic Wireless Curling Iron
Automatic curling iron is the perfect new high-tech modeling tool for those who are not used to using traditional wired curling irons.
ANTI-TANGLED DESIGN: Unlike the curl chamber that stuck and even burns your hair, the cordless curling wand adopts the smart sensor chip, which will automatically suspend the curler when the hair is placed too much or incorrectly.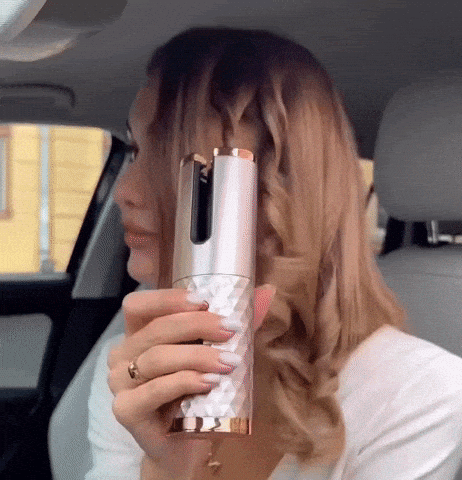 PERSONALIZED TEMPERATURE & TIMER SETTINGS: The automatic hair curler focuses on delivering a personalized experience to customers. The temperature varies from 300℉ to 390℉ to fit different hair types (lower temp for fragile hair; higher temp for coarse hair). 8-18s auto curling timers allowing to form perfect loose or tight curls easily, saving a lot of time.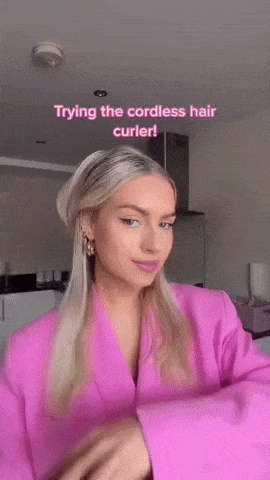 AUTO CURLER
Experience the freedom of having luxurious curls and waves in an instant using only the "CORDLESS HAIR CURLER" that can create beachy waves, small curls and big spiral glam anywhere you are.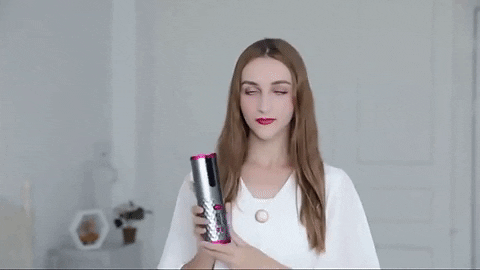 CORDLESS HAIR CURLER
Yes ladies, you read it right! This automatic cordless hair curler will free you from messy wires since this hair curler is powered by lithium-ion batteries for sustained styling performance. Simply plug this into any USB-powered port to recharge.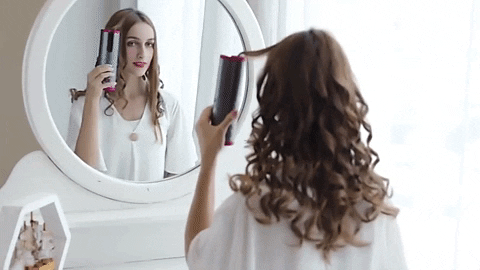 ✓ Say goodbye to a traditional curling iron or curling wand.
✓ No worry about finding power supply anymore.
✓ No skill required.
✓ Learned how to use within 1 minute.
✓ Everyone can be a hair curling expert
The Wireless Hair Curler™ is the best, portable hair styling wand made from the innovative curling technology developed by the fashion and hair industry to curl and style your hair wherever you are. 
Why The Wireless Hair Curler™  Will Change Your Life
✅ HAVE SEXY CURLS WITH THE INTELLIGENT CURLING TECHNOLOGY: The Wireless Hair Curler™ is easy to use, unlike other curlers with complicated settings. Just press one button to start curling. The anti-tangle design keeps your hair neatly curled without frizz.
✅ PROTECT YOUR SCALP WITH THE ANTI-SCALDING FEATURE: The latest heating technology prevents scalding your scalp or damaging your hair from excessive heat. With its adjustable temperature, the Wireless Hair Curler™ is perfect for all hair types.
✅ COMPACT & PORTABLE: Have your bouncy curls wherever you go. The Wireless Hair Curler™ is cordless and can stay charged for a long time. Salon-perfect curls are always within your reach wherever you are.  
✅ PERFECT GIFT FOR THE STYLISH WOMAN: The Wireless Hair Curler™ is perfect for all the women in your life who love to have beautiful, sexy, & curls without the bulk and damage. Give your friends dreamy curls with the Wireless Hair Curler™.
HOW TO USE THE WIRELESS HAIR CURLER™ 
 
STEP 1

Select your best procedure, adjust temperature and timer in your perfect curl.

 
STEP 2

Select a section of your hair and allow a barrel to spin around it.

STEP 3

Slowly wrap the hair into rolling chamber to curl it up.

STEP 4

In 8-10 secs, you can now transform your hair from fine flat to curled one.
A good hairstyle gives all women confidence and feeling fabulous for the entire day! Everyone loves a sexy, curly hairstyle that beautifully frames your face. Keep your curls in place for your picture-perfect souvenir, and flaunt your curls wherever you go or whatever the occasion with the Wireless Hair Curler™.
The Wireless Hair Curler™ is the most professional automatic curling wand that styles your curls and adjusts their volume according to your style. It heats up quickly and has adjustable temperatures that prevent frizz and hair damage. Create long-lasting curls with the Wireless Hair Curler™.